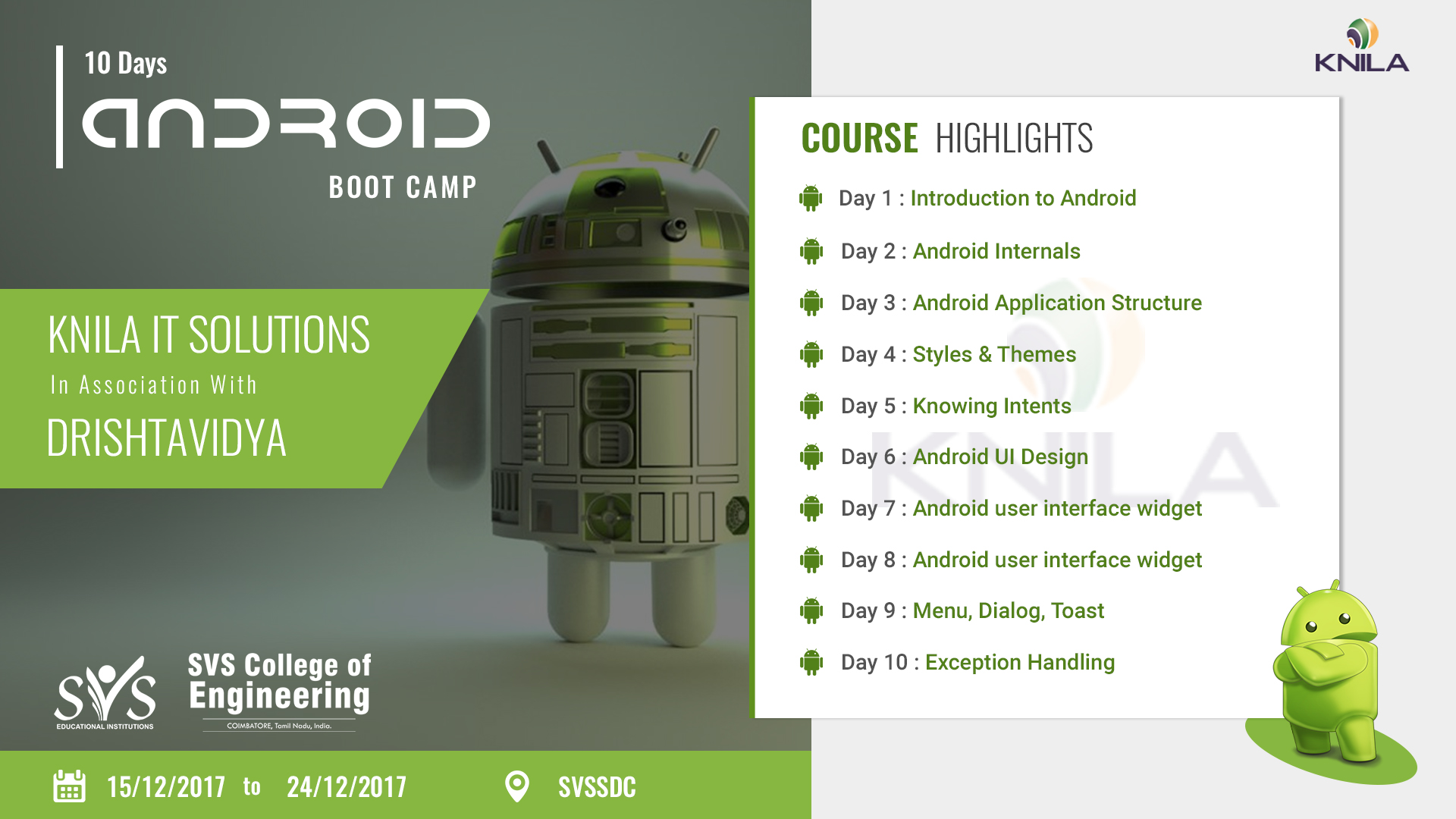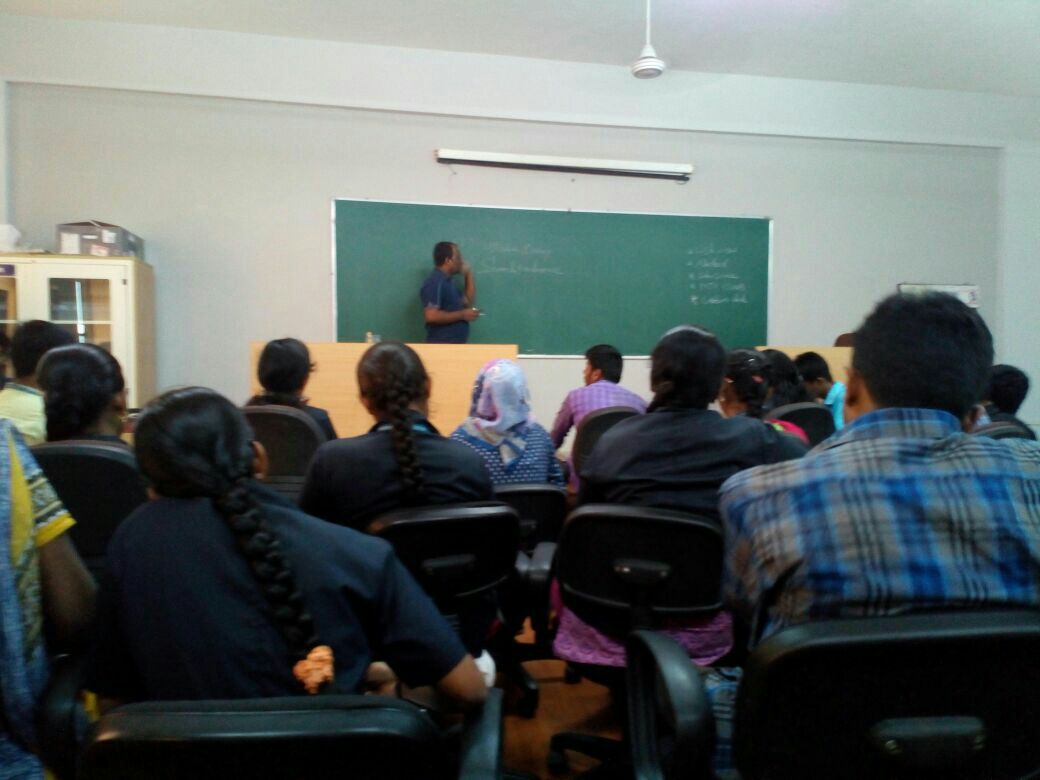 The 10-day workshop on "Android Application Development" presented by Knila IT Solutions India Pvt Ltd. As this technology has become one of the hottest skills in demand in the technical job market today, SVS has reinforced to grab this exciting opportunity conducted by our experienced Android professional.
The technologies for Android development has enhanced the skills of the developers that are offering a large number of opportunities. Owing to its benefits, we are delicately engaged in training the students with the well-experienced developers to build a practical knowledge to develop the Android world as a part of the future.
Highlights of this Program
One to one mentorship with an experienced developer
Real-time exposure to industrial tours & development methods
Peer collaboration
Gains practical knowledge and Know-How
Great opportunity to work on personal projects
KNILA'S Wrap Up
Android Boot Camp – We are happy in organizing our Android Boot Camp, which is open up to the students of SVS College of Engineering. It was the perfect way to share our experience and thanks to all the Boot Camp students who solved their solutions during this workshop.
Feel free to share your comments & feedbacks on this training programme