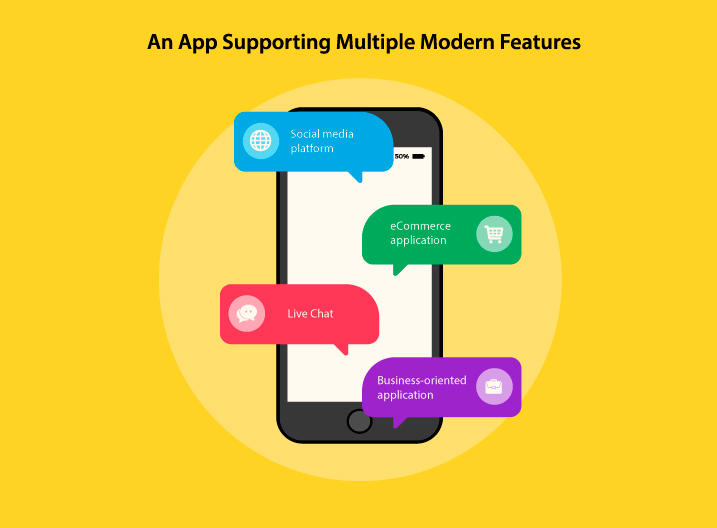 Mobility Solutions For Business
Mobility has all the immense power in carrying out plenty of day-to-day activities. Each and every activity is carried out with a unique application it could be either bank transactions, buying or selling a product, connecting to the desired domain such as health-care & fitness, travel & logistics, eCommerce, education, entertainment, news alert, and more. Everything is connected with the mobility to enhance the user experience, comfort, and convenience. Moreover, all service provider prefers mobility solutions to stay in business. Which also means that any business is in need to balance today's tough competition to emphasize customer experience.
Mobility Solutions For Users
With the advancement in the technology, users are seeking for more convenience and comfort to get connected with each other via modern connectives like social media platforms, live chat applications, and business-oriented applications, which deals with complete eCommerce.
Today, right from the youngsters to the old people everyone is aware of these modern connectives and are also eager to know more about those advanced performances.
This post represents about all-in-one mobility application clubbed with the overall features of social media, live chat, product rentals/sale, and overall professionalism connectives throughout the globe. Let's also peek into this new challenging application and how it benefits the users and businesses.
Benefits Of Multiple App Connectives
Turns Smartphone to a console– The mobile app connectivity solution enables the user's smartphone to get connected with his/her desired feature based on their needy, turning their smartphone into a console.

Requires less storage device

– Since multiple applications are integrated into a single app, rather than installing a desired application due to needy, the user could install a single app that benefits from multiple features of multiple applications.
Less time-consuming– One-time installation plays a vital role in the modern connectives, where the features of different applications could be accessible with a single app.
Emphasize user experience– Users can utilize all the features of an app through just a few clicks representing user-friendly.
All-in-one accessible– By installing a single application, the user would be active within the multiple app features for easy access.
How good it sounds? Enabling an app that supports multiple features of modern connectives like social media giants, live chat support, most required business apps.
I would conclude by stating that this kind of multiple connective mobility solutions are the nudge towards your strong and healthy long-term business goals, which are rugged, efficient, and emphasize the user experience.